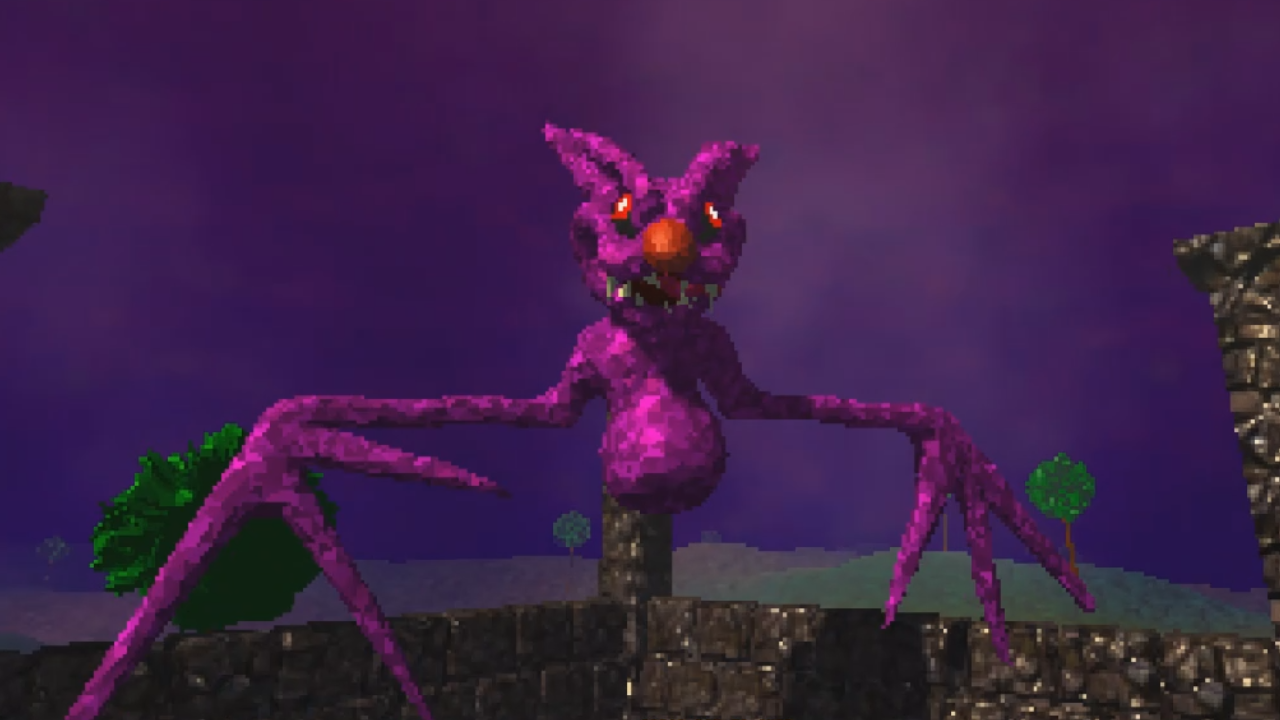 Juice Galaxy (formerly Juice World)
0.1.12 ~ Cuddlebug, Item Colors, Bug Reports, Fixes
---
Hello! There are a few extra notable changes in this update:
Spoidah has been reworked as the Cuddlebug and re-added to the game (no you can't ride it (yet))
An elite Cuddlebug known as Lord Snuggles spawns at the Cabin after the Creator is defeated
Items can spawn with random colors in the same way elite monsters do
And a few less exciting changes:
All items can now be spawned using the console

There is now a Bug Report feature in the settings menu
The game's changelog can be read by clicking the version number in the main menu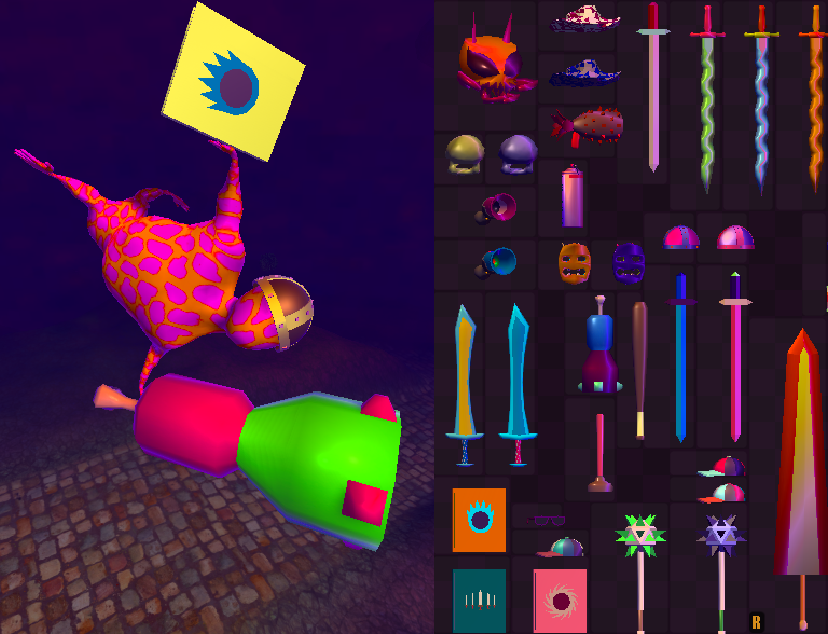 Rare items can spawn with alternate colors
New cuddlebug monster type
I think next update will involve armor changes (add resistance instead of making head invulnerable) and quests or stackable items. We'll see what ends up getting done. Have a good week!
^(0 . +)> --+====>
Full changelog below:
## [0.1.12]
### Added
- Game now has an icon! (finally)
- Rare items can now spawn with a shifted color palette
- New monster: Cuddlebug (it's very cute)
- Unique cuddlebug Lord Snuggles added to Evil Cabin after Creator defeated
- Bug Report button has been added to Settings menu
- Clicking version number in main menu now opens the Changelog

### Changed
- Console can now spawn all items, and spawn level can be specified
- Pushed Hydrangela spawns to monster level 7+ to get her away from the Evil Cabin

### Fixed
- Thicckened walls of Evil Cabin so that Player should no longer get stuck as often
- Disabled 'K' hotkey to destroy all spawned monsters in Overworld
Files
Juice Galaxy 64-Bit
122 MB
Version 0.1.12
Jun 28, 2021
Juice Galaxy 32-Bit
119 MB
Version 0.1.12
Jun 28, 2021
Juice Galaxy Linux 64-Bit
123 MB
Version 0.1.12
Jun 28, 2021
Version 0.1.12
Jun 28, 2021
Get Juice Galaxy (formerly Juice World)