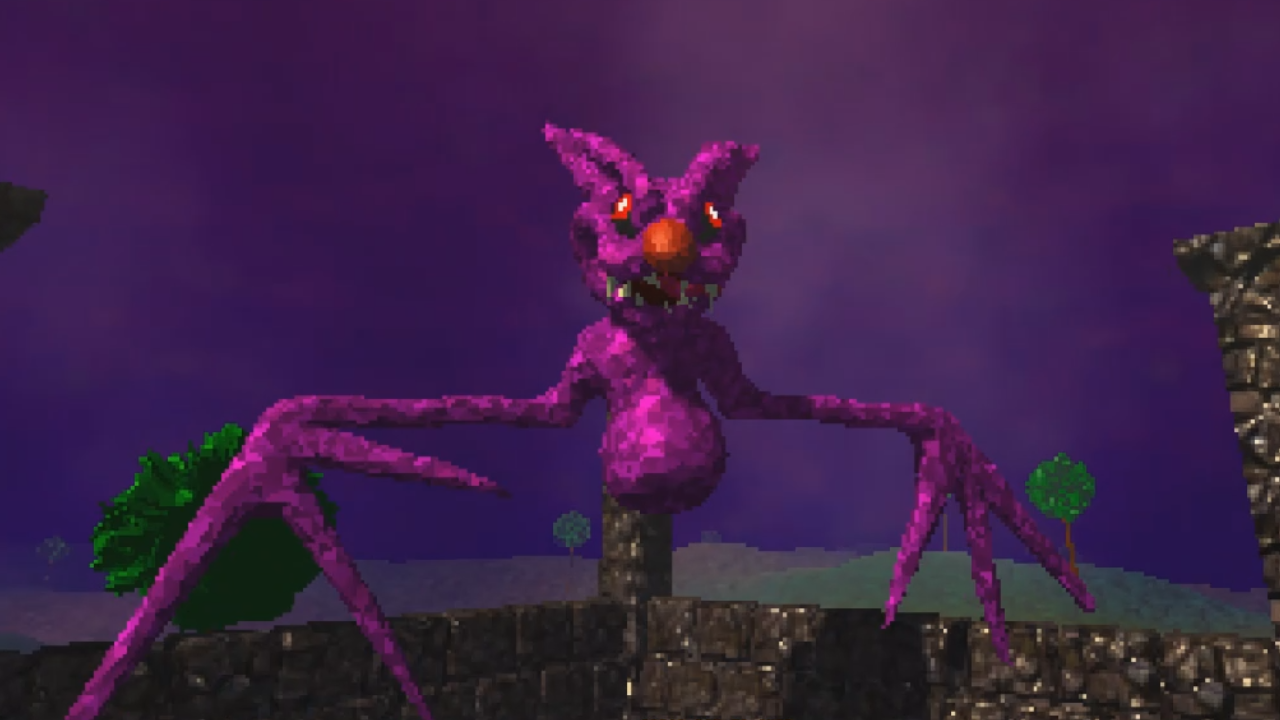 Juice Galaxy (formerly Juice World)
We are Juice Galaxy now!
Name changes are always awkward but I feel much better moving forward with this in the long run. Yes, this does mean we are also going into space. But not for a long time, the sky is still made of plywood.
It's been some time since the last update. I've been working on a new area and a number of new things, not all of which are making it into this update. This update will include a number of physics/stats tweaks and a major update for melee weapons. They can grow now!
Blacksmith Hoagen wanders around outside the graveyard, and will upgrade/downgrade your weapon if you toss it to him. Bigger weapons take more energy to swing but come with some serious advantages when facing giant monsters and bosses.

I've tweaked the player's physics to greatly improve melee combat speed and stability. I think it finally feels good! Which is something I needed to do before continuing work on the Clog fight and other things.
Irresponsibly, I haven't kept up a changelog for this update :x so here is a list of some random changes that come to mind:
Juice Galaxy title animation improved, starry background when falling from school.
Blacksmith Hoagen can upgrade/downgrade your weapon. Weapon scale now actually saves when you die.
Larger weapons can be found further out in the wilderness.
Giant weapons maxAngularVelocity increased, you can hit REALLY hard with them.
Boss HP has been doubled.
Player HP regen is now scales on missing health, it is 6x stronger when you are almost dead.
Player max movespeed (when fully leveled) has been doubled. Ground stickiness increased so you don't trip.
Giant monster knockback scaling reduced so your weapon doesn't yoink you off the ground when you bop em.
Cars stop driving around when they die.
Numerous other tweaks and fixes that I don't remember right now.
I'll probably go through my Git history over the last two months (lool) and construct a proper changelog later, when I'm done with the current name transition.
Files
Juice Galaxy 64-Bit
118 MB
Version 0.1.2
Sep 10, 2020
Juice Galaxy 32-Bit
115 MB
Version 0.1.2
Sep 10, 2020
Version 0.1.2
Sep 10, 2020
Juice Galaxy Linux 64-Bit
119 MB
Version 0.1.2
Sep 10, 2020
Get Juice Galaxy (formerly Juice World)