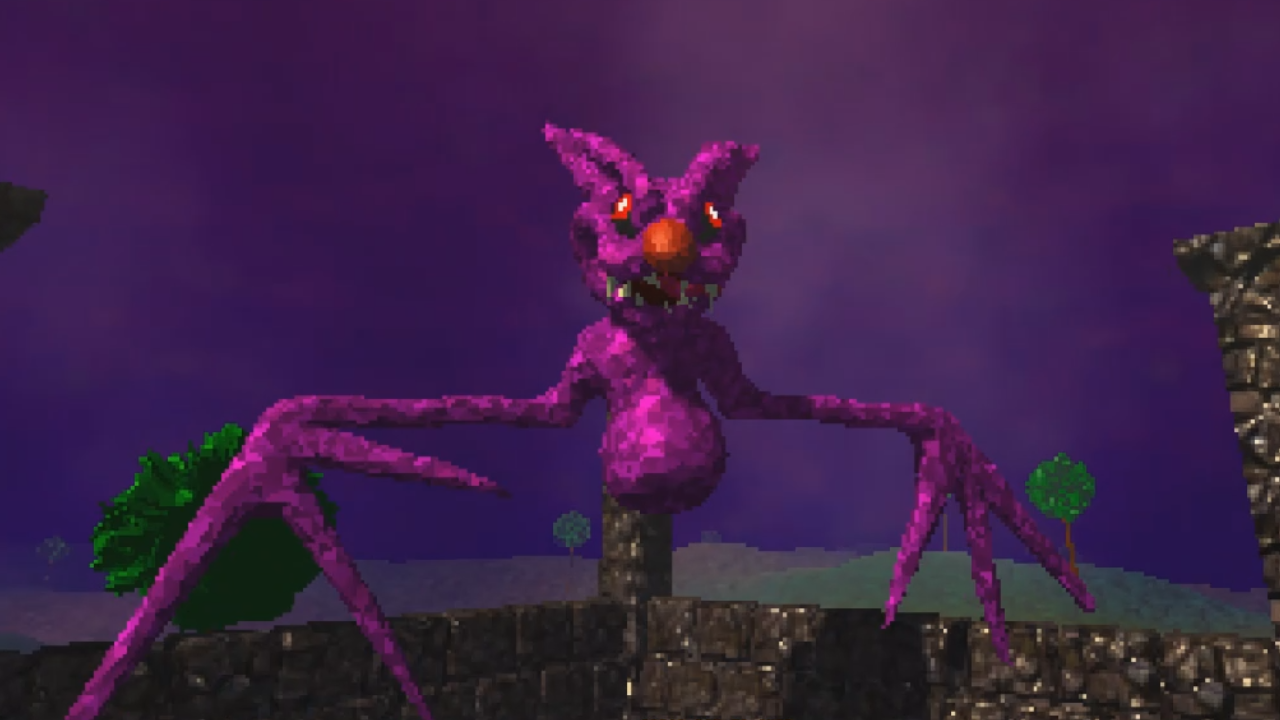 Juice Galaxy (formerly Juice World)
There's a car now! There's a car in Juice World. If you are hanging out in Juice World you can get in a car and drive it around and do rolls and rocket jumps and it's really shiny and there's a car that you can drive and it is good.
It's a work in progress but I think it has turned out pretty well so far. I wrote my own floppy wheel physics system, I have yet to figure out tire skidding effects, and the player kind of just flops around in the cab, but we've got a good start.
## [0.0.10a]
### Fixed
- Car no longer disappears in cellar
- Car thruster particles now emit properly in fog giant
- Monster spawn range
## [0.0.10]
### Added
- Driveable car!!! with rocket thrusters and manual rollability
### Changed
- Various monster footstep effects
- You can now bring corpses out of Juice School, and they will not vanish when far away from school
### Fixed
- Laggy spawn behavior where at a certain elevation monsters would spawn and despawn every frame
Files
Juice Galaxy 64-Bit
96 MB
Version 0.0.10
May 27, 2020
Juice Galaxy 32-Bit
93 MB
Version 0.0.10
May 27, 2020
Juice Galaxy Linux 64-Bit
99 MB
Version 0.0.10
May 27, 2020
Version 0.0.10
May 27, 2020
Get Juice Galaxy (formerly Juice World)